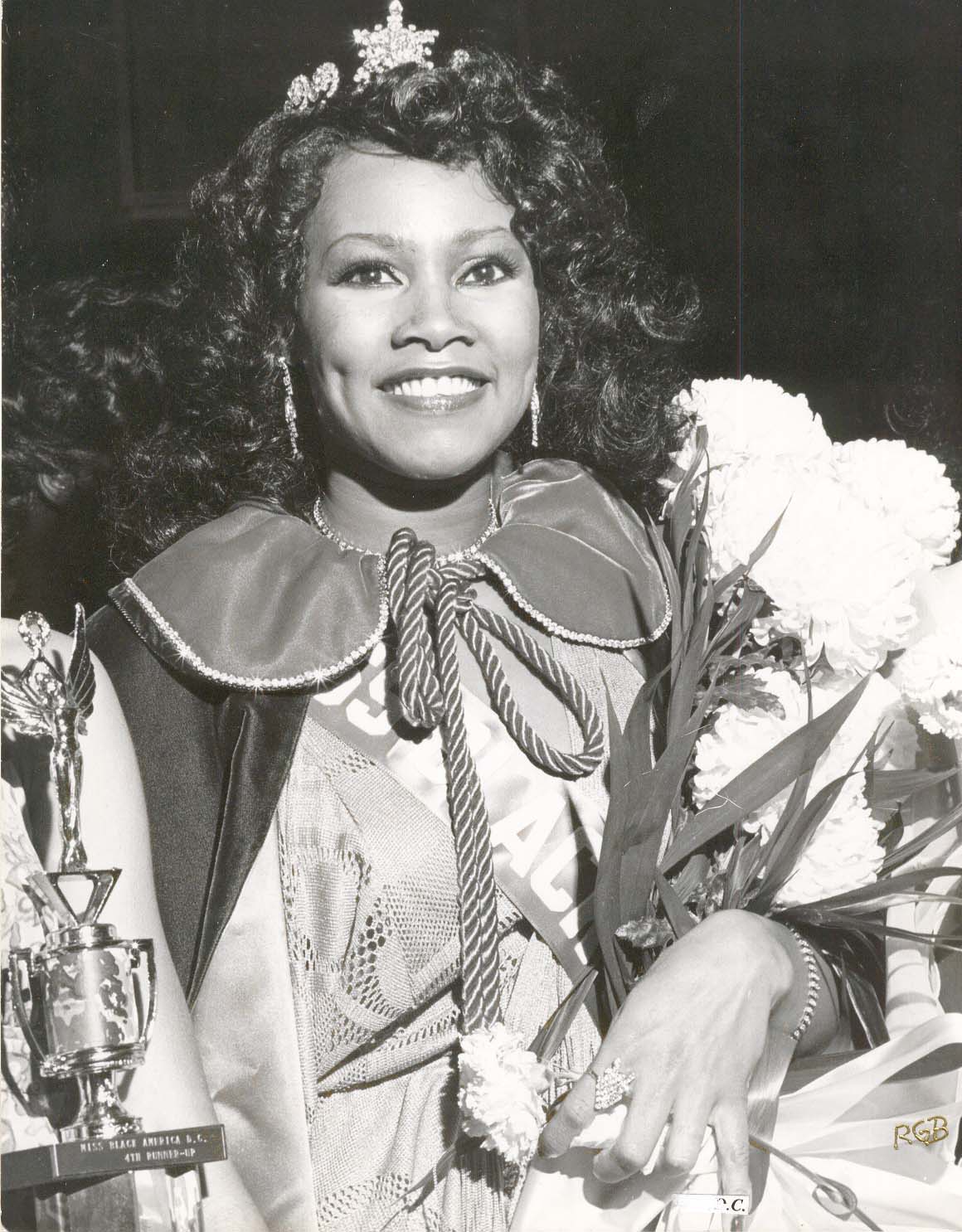 Avis Harrell
"Miss Black America
Washington D.C."
Winning the title "Miss Black America D.C." taught me that I could do anything in my life as long as I put God first.

If I had to choose one of the most exciting times in my career, it would be the moment the crown was placed on my head. I couldn't stop crying!
Avis Harrell
at the airport headed to the national pageant in
Gary Indiana

I have to say that my Sister Ayana and Mrs. Ruth Turner were my greatest encouragers during this time.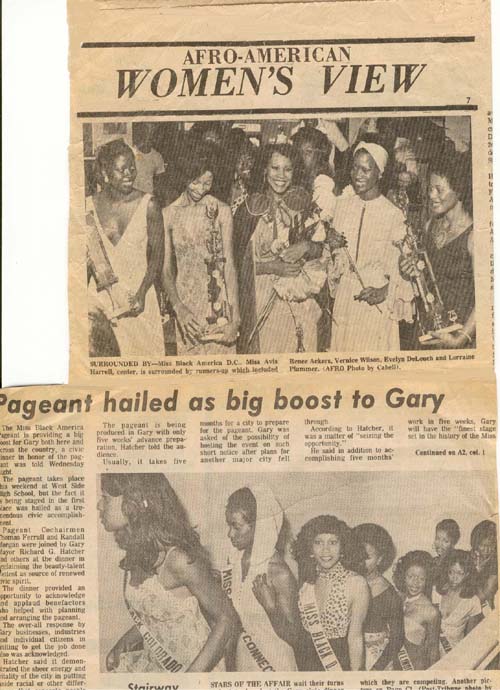 Avis - Being in a beauty pageant was more than just being beautiful. We were judged on our thought process, talent, grace and overall excellence. This was a great stepping stone and I still strive to keep
these qualities.
There were different event every day. I did many commercials, went to seminars and participated in many programs while visiting Gary Indiana.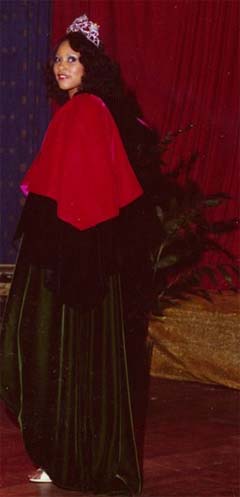 Ms. Black America D.C.'s Final Reign.
This was a year of fun, fantasy and fulfillment!
1975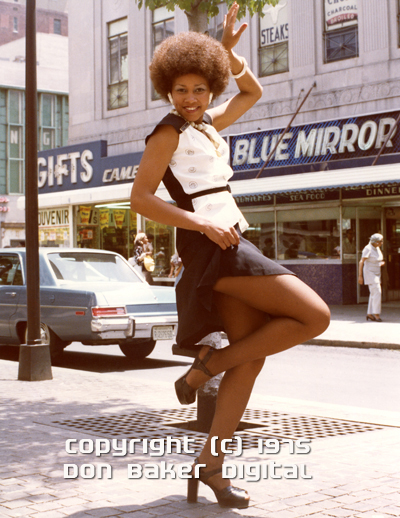 Still winning contest!
Ron Baker entered this photo in a Rio De Janeiro, Brazil Photo contest. It won for "The Beautiful Black Woman" portion of the exhibit October 2009.
PHOTOS BY:
RON G. BAKER
http://www.solidimage.com
PHOTO BY:
DON BAKER DIGITAL
(301) 292-3700-
P.O. Box 44032 -Fort Washington, MD 20749