Avis Harrell at "The Blue Guitar" in Palm Springs. March 19, 20, 2005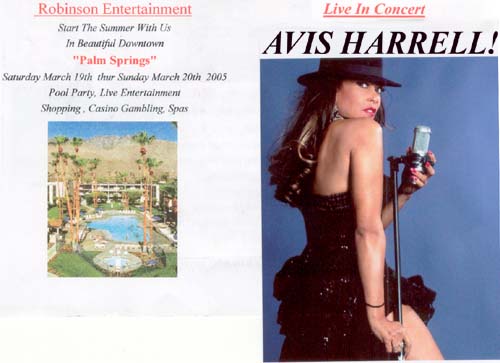 Another Robinson Entertainment Extravaganza!
Call Today:
(323) 751-4554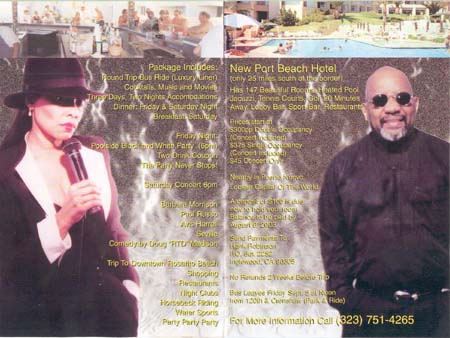 L to R: Avis & Mr. Robinson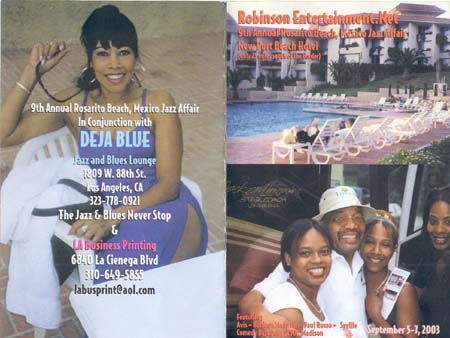 Robinson Entertainment 9th Annual Rosarita Beach, Mexico Jazz Affair Hank Robinson and guest having a
great time!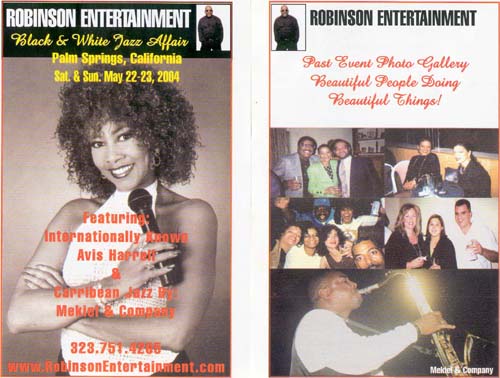 Avis performs at the Robinson Entertainment Black & White Jazz Affair Palm Springs, CA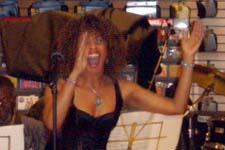 Pictured below is the moment I won the American Idol like contest at the Virgin Mega Store with The Funk Brother's, 2004
Avis Harrell & The Motown Funk Brothers w/ Rick James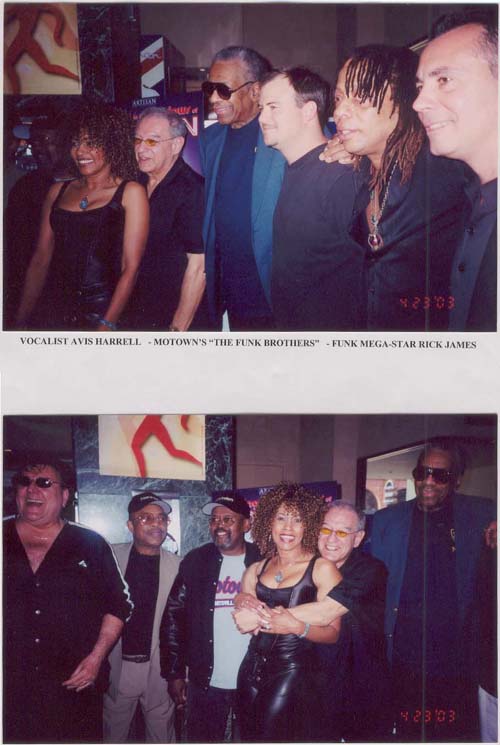 The Funk Brothers were ecstatic!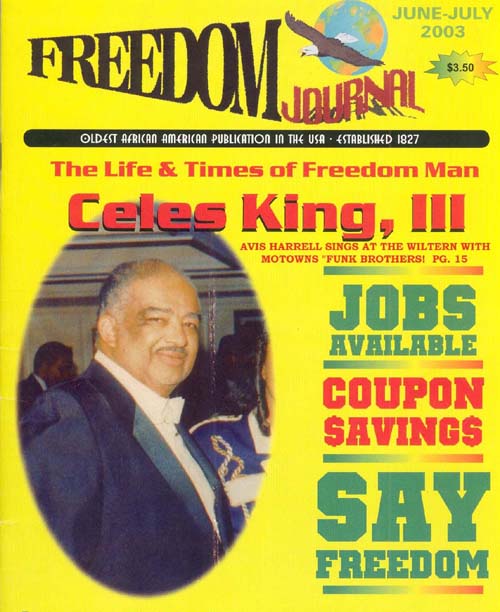 Avis Harrell Pg. 15
SAY FREEDOM ARTICLE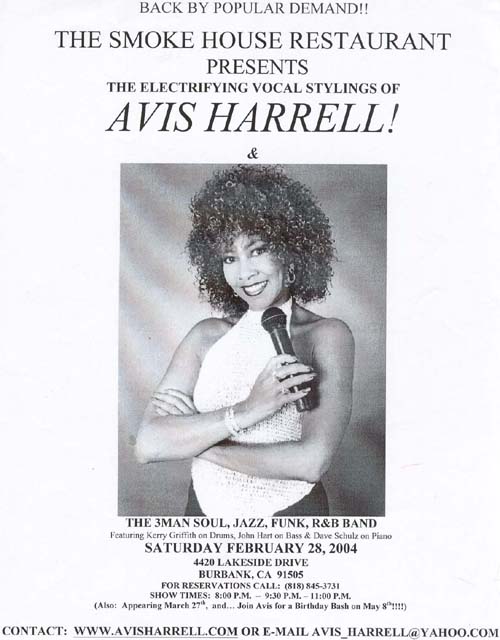 AVIS HARRELL LIVE AT
THE SMOKE HOUSE FEBRUARY 28, 2004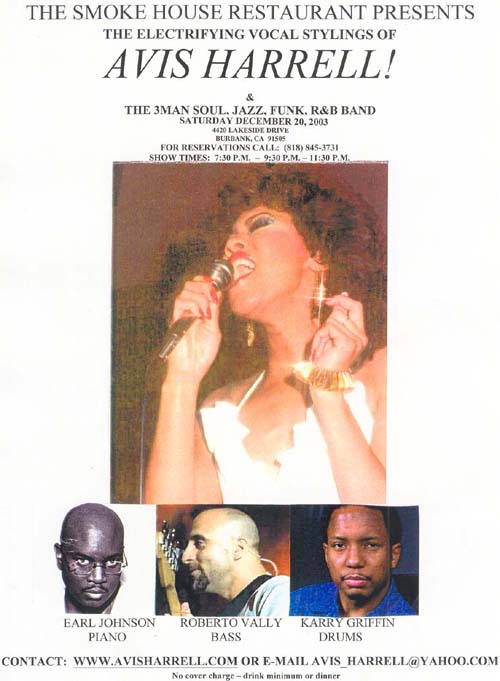 THE ELECTRIFYING VOCAL STYLINGS OF AVIS HARRELL!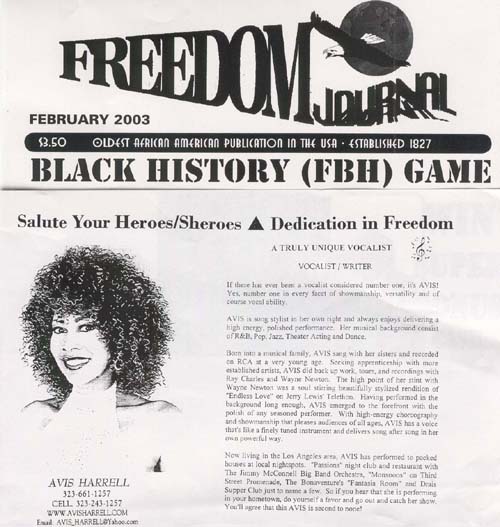 FREEDOM JOURNAL SOLUTE YOUR SHEROES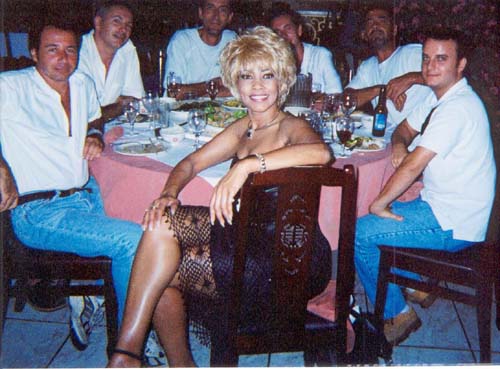 Avis Harrell& The Tropical Band In Tahiti- Coming appearance December 3, 2005 Make your reservation today!
Avis
A

Avis Harrell Performs At The 9th Annual (2004) Soul Train Lady of Soul Awards After party with "The Do-Got Band Date: Saturday, August 23, 2004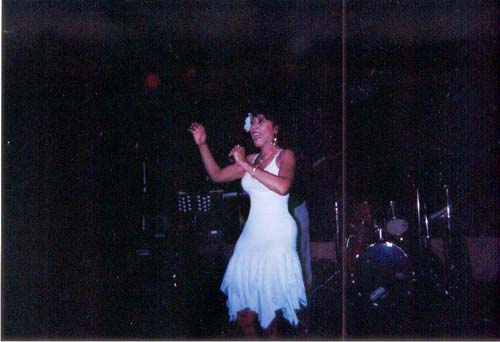 Avis Harrell
Performs
At The Atlas Night
Club in Palm Springs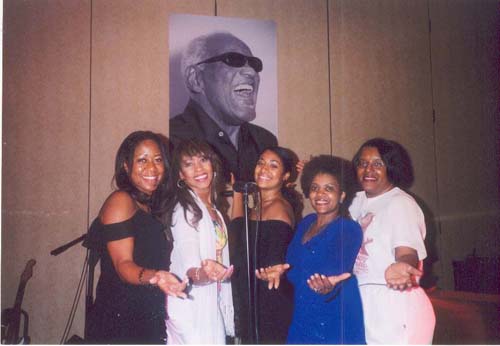 Avis Harrell & The Raelettes perform for the Going Home celebration for Brother Ray at the Radisson Hotel
Avis second from left, Trudy Cohran Hunter far right & Deborah Gleese Barns from another set of Raelettes second from right. The other two ladies were Raelettes at Brother Rays departure.
Avis Harrell takes time for rest and relaxation in Aruba...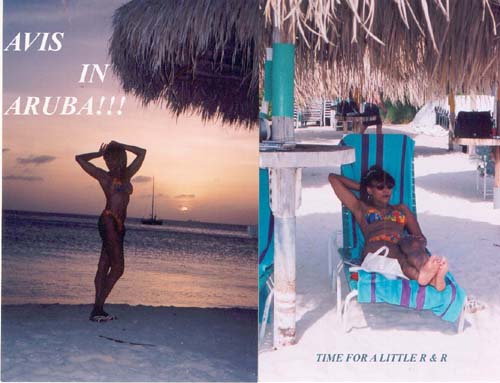 It's been quite a year and next year will be even better!